The Old Reader Review
---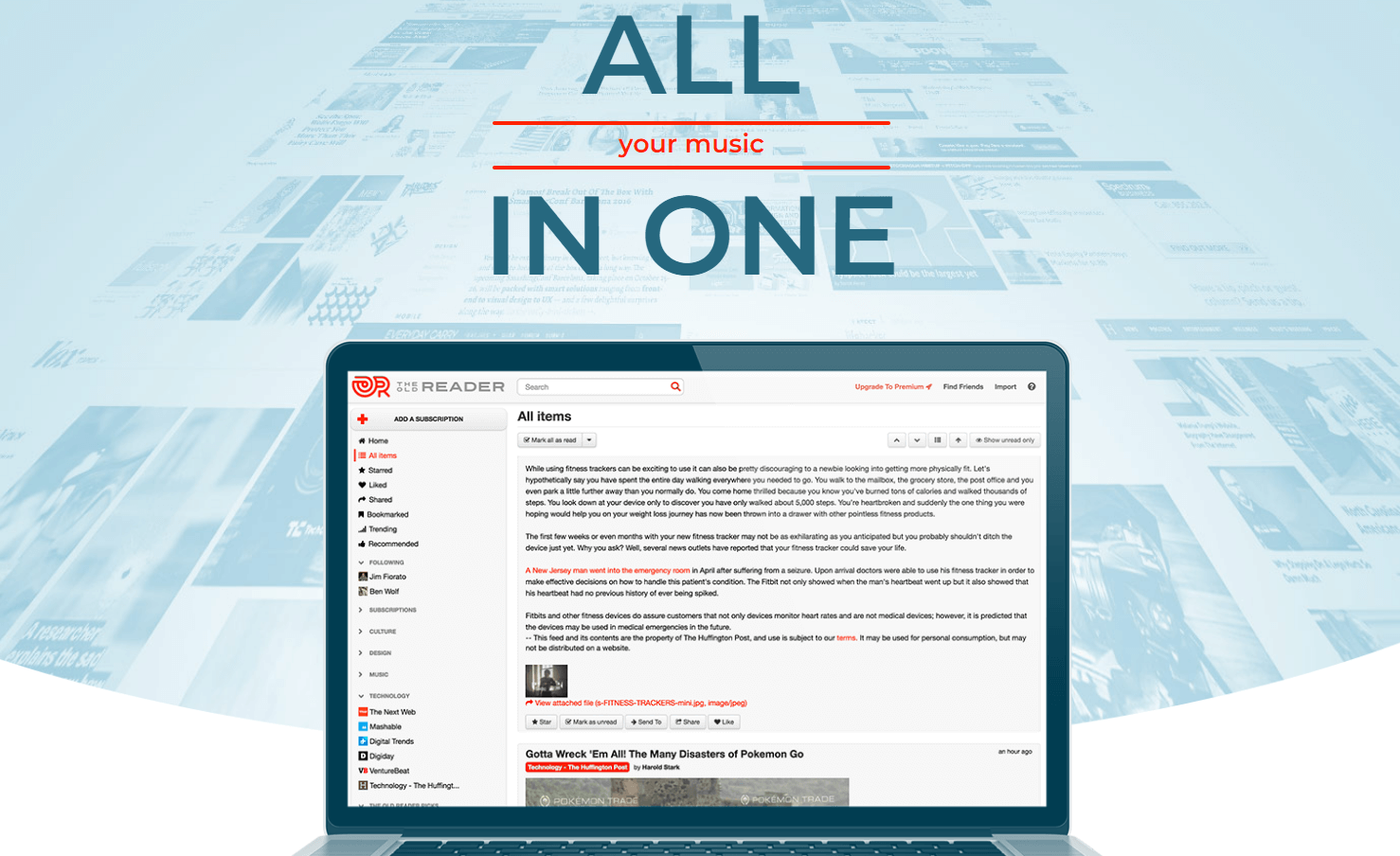 If you are looking for an easy way to stay up to date with all your favorite websites The Old Reader makes it easy to subscribe to your favorite websites RSS feeds. You can then read all the latest posts in one place. The free version allows you to subscribe to 100 RSS subscriptions, enough for most people to stay up to date with all your favorite websites.
Price: $25.00 Premium plans start at $3.00/month or $25.00/year.
Pros:
Works great on both desktop and mobile. No app needed.
Easy to use search for RSS feeds you might be interested in.
Inexpensive for a power user at only $3.00/month or $25.00/year.
Cons:
The default views can be hard to read. Would be nice if you could set a space between posts in list view.
The Great
There was a time when RSS readers were the greatest thing on the Internet. You could finally go to one place and keep up with all of the sites you were interested in without having to visit them daily. Then for some unknown reason social media like Facebook and Twitter took over this function and the Internet has been worse off ever since. I was an regular user of Google Reader, and while I used Feedly for awhile I just stopped using it at some point. What I like about The Old Reader is it does what it is meant to do. It follows the latest RSS updates from the sites you want to follow. No algorithm to muddy the waters with. The search feature on the Add a Subscription is a nice touch and it does a decent job of finding the RSS feed for the sites you type in.
I do like the ability to change the font size of the post text. The default is a little to small and the ability to make it larger sure helped my eyes when I was sitting back at my desk reading.
The site even worked well on mobile. No need to pollute your device with another app that you forget about and never open. Just bookmark the site or save it to your homescreen and you are good to go.
They even created this video I will share below on how to use The Old Reader.
The Not So Great
The full view appeared to be the default when I started, this was difficult when you get a few feeds to read and have a long list of full posts. Switching it to list view helped considerably to be able to scroll through the new stories. The list view is not perfect either. It can easily become overwhelming seeing a long list of posts and they tend to all blend into each other. It would be nice if I could add some spacing between stories in list view. Perhaps I am being overly critical but if I am going to be coming to the site everyday it needs to be readable.
Overall
It does what it says it does without getting overly complicated. I will be giving The Old Reader a try for awhile and see how I like it for the next month or so. If you are looking for an RSS reader give them a try.